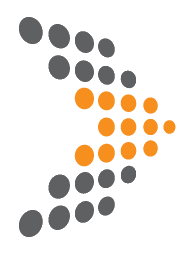 Co-operation
We are eager to cooperate with professionals specialised in the field of tax law, people aware of their career path and its development who are willing to take up professional challenges, are motivated and open to cooperation.
When setting up our team, we pay attention to substantive competencies and interpersonal skills.
We take care of
Partnership relations and open communication between and among team members, thanks to which our staff have the courage to implement interesting projects.
We try to be flexible by providing space to achieve goals in the most convenient manner.
It is of utter importance for us to create a comfortable workplace and thus keep balance between personal and professional life.
Take the first step and write to us!
Paczuski Taudul
Doradcy Podatkowi Sp. z o.o.
Spółka doradztwa podatkowego
KRS: 0000688299
NIP: 5272814340
REGON: 367913549
WARSZAWA
BUDYNEK G9
ul. Giełdowa 7/9, 01-211 Warszawa
tel. 22 205 22 00
fax 22 205 22 01
e-mail: biuro@ptpodatki.pl
KATOWICE
ul. Podchorążych 1, 40-043 Katowice
tel. 32 704 79 39
fax 22 205 22 01
e-mail: biuro@ptpodatki.pl
LUBLIN
ul. Spokojna 2, 20-074 Lublin
tel. +48 519 407 698
fax 22 205 22 01
e-mail: biuro@ptpodatki.pl
WROCŁAW
ul. Wierzbowa 30, 50-056
tel. +48 519 075 056
fax 22 205 22 01
e-mail: biuro@ptpodatki.pl