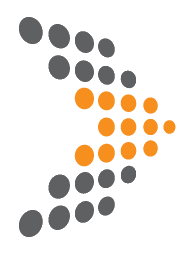 We offer
Paid internships for graduates and final-year students of law and economics, which take place in our offices in Warsaw or Katowice. We may offer permanent employment for the best trainees.
We look for
People who are keen to acquire specific knowledge and skills, who like challenges and want to start their career as a tax advisor.
We guarantee
Support for your development, by sharing our knowledge and experience with you; we help you to improve your competencies by organising internal training sessions and ensure work in a harmonious team you can be a part of.
Paczuski Taudul
Doradcy Podatkowi Sp. z o.o.
Spółka doradztwa podatkowego
KRS: 0000688299
NIP: 5272814340
REGON: 367913549
WARSZAWA
BUDYNEK G9
ul. Giełdowa 7/9, 01-211 Warszawa
tel. 22 205 22 00
fax 22 205 22 01
e-mail: biuro@ptpodatki.pl
KATOWICE
ul. Podchorążych 1, 40-043 Katowice
tel. 32 704 79 39
fax 22 205 22 01
e-mail: biuro@ptpodatki.pl
LUBLIN
ul. Spokojna 2, 20-074 Lublin
tel. 519 407 698
fax 22 205 22 01
e-mail: biuro@ptpodatki.pl
WROCŁAW
ul. Wierzbowa 30, 50-056
tel. 605 514 518
fax 22 205 22 01
e-mail: biuro@ptpodatki.pl